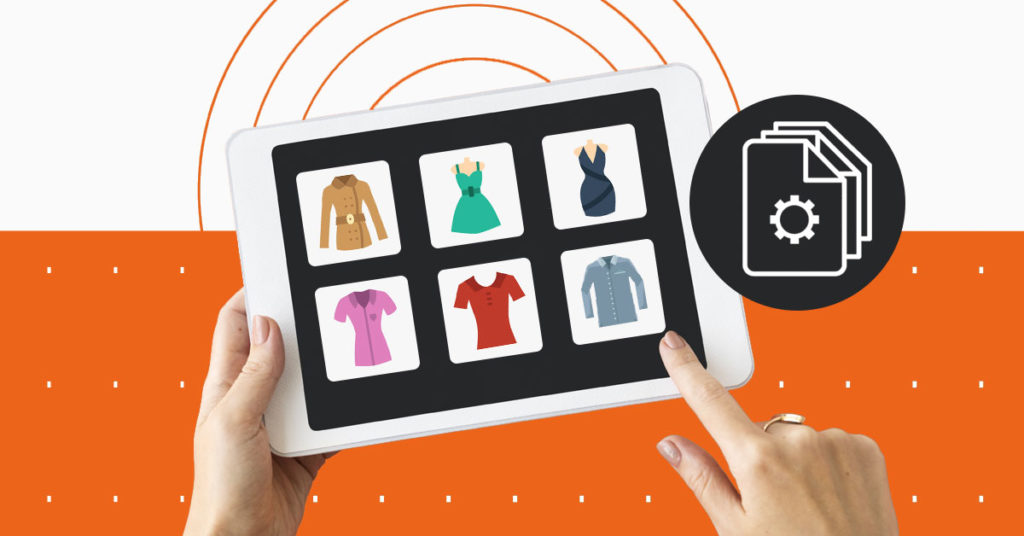 Catalog management is a method for brand suppliers to provide quality product data in the buyer's desired format across a complete range of SKUs.Our research shows that an efficient catalog management process will have a direct impact on revenue and can deliver business efficiency by reducing time spent on catalog maintenance, so the brand has more time to focus on strategy and innovation. Offshore catalog processing services will play a vital role in helping a brand market its range of products effectively. 
Why is eCommerce product catalog processing services is Important?
eCommerce product catalog processing services is a process for any organization that turns a large number of SKUs into a selection of manageable product groupings. There are many benefits to catalog management, but it's important before embarking on catalog management to determine why you need catalog management, what the anticipated results might be, and whether the gains have been quantified.
Here are the reasons why eCommerce Product Catalog Processing Services are extremely important –
1. Personalized Experience (Omni-channel)
A unified view of each product across online and offline channels is key to building a best-in-class, omni-channel experience. Rather than juggling multiple versions of the truth about multi-variant products, having one source of truth that captures all the information you need in one place means that your inventory, operations, merchandising management, customer service, marketing campaigns are all operating from the same data.
2. Optimization of Inventory Management
Catalog management can help to cleanse and standardize product information which in turn creates a unified view across channels – online, offline, mobile. This allows for better inventory planning for business users while enabling tighter merchandising assortments, better stock availability, and faster delivery for consumers.
Catalog management helps merchandisers to keep fewer products in stock yet achieve high availability, reduce inventory carrying costs and improve customer service levels. This results in lower investments in holding inventory while providing the same level of support to customers. Improved planning, replenishing, and de-stocking also result in better cost controls which help to increase profitability.
3. Product Management & Merchandising
Catalog management helps to transform business processes by standardizing product information (e.g. attributes, descriptions) which makes it easier for merchandisers to select products based on their characteristics while using the same product data across multiple channels.
This is where data entry services come into play. eCommerce catalog data entry helps to convert user manuals, service documents into accurate product data that can then be made available to sales teams, the website, and other channels.
4. Better Collaboration & Decision Making
Catalog management enables various teams within the organization to work together in a consistent and easy way. Teams such as marketing, merchandising, customer service, supply chain, and operations can use product information from a catalog to support their decision-making.
5. Improved Customer Experience
Catalog management enables a unified view of products across all channels which is required to deliver a consistent and personalized customer experience. This is especially key for omnichannel brands where a customer may be served through a mobile device, on the website, in store, and through an Interactive Voice Response system.
6. Better Product Information
Catalog management ensures that product information is structured, consistent, and easy-to-read. This facilitates better communication between business users, merchandisers, and consumers while allowing for faster decision making. Better product information is key to delivering a consistent customer experience across channels and optimizing inventory.
Hire a data entry expert for entering the right product information into the system and getting significant results. eCommerce catalog data entry services helps you take care of that – for example, it could tell you which product is selling more or not. This information will help you know whether to buy more inventory for the popular items or stop ordering them altogether.
7. Better business growth
Catalog management can have a positive impact on revenue and profits by improving the product information that merchandisers use to make their selections. This allows for a more targeted assortment, better availability, and potentially lower inventory carrying costs. Improved inventory planning, supply chain efficiency, and customer satisfaction also contribute to increased revenue growth.
Challenges of Catalog Management in eCommerce
Catalog management is the process of controlling product information to ensure that it can be used effectively across all channels, including eCommerce. The following are the challenges that online retailers face with catalog management:
1. Multiple Catalogs Driving Siloed Views of Product Data
When multiple teams within the business manage their own catalogs without a shared view on product information, it makes it difficult for merchandisers to select products based on their characteristics. This results in potentially higher inventory carrying costs and missed opportunities.
2. Lack of Consistent Information across Channels
When product data used for online purchases is different than data in the POS or in catalogs, consumers are faced with a disjointed brand experience. This leads to negative perceptions of the brand and lower loyalty.
3. Lack of Consistent Product Information across Channels
Catalog management facilitates the use of structured, consistent product information which is key for delivering a unified customer experience through multiple channels including eCommerce, POS and merchandising databases. When product data used in these systems are different, it increases the risk of customer confusion which can lead to lower loyalty.
4. Manual Workarounds Delaying Online Purchase Decisions
Catalog management helps to make it easier for merchandisers to select products that are targeted by characteristics which result in a more efficient replenishment process and greater availability. This improves the customer experience since they are more likely to find the products they are looking for in stock.
5. Difficulty Generating Product Content for Search Engines
Catalog management can help marketers to develop product content that is optimized to improve search engine visibility through onsite product information or SEO-friendly URLs. This allows retailers to benefit from increased customer traffic driven by better results in search engines.
Why should you outsource catalog processing services?
Catalog management allows retailers to improve their eCommerce operations by focusing on value-added activities. The following are 7 benefits of outsourcing catalog management:
1. Focus on Core Competencies
Outsourcing retail catalog management helps online retailers to focus on their core competencies without worrying about managing product information or performing routine updates. This increases operational efficiency and allows retailers to reduce costs and improve profitability.
2. Access to More Product Content than in-house Resources
More detail in product content facilitates the delivery of a unique shopping experience for customers which can increase loyalty and improve ROI through increased conversion rates and lower return rates.
3. Leverage of Product Information Expertise
Catalog management enables retailers to take advantage of the expertise and technology used by companies who specialize in this practice. Outsourcing allows online retailers to use catalog management services without investing in infrastructure, people or processes which reduces cost and improves scalability.
4. Reduced Risk & Compliance Costs
As it reduces the amount of time spent managing product information, eCommerce catalog management services help retailers to reduce compliance risk and associated costs. This allows companies to focus on maintaining business operations while meeting industry regulations so that they can serve customers better.
5. Increased Product Availability for Customers
Retailers benefit from increased availability when catalog management services manage their product content. This can increase customer satisfaction which improves marketing effectiveness and generates a larger return on marketing investment.
6. Improved Visibility into Product Catalogs
Catalog management helps marketers to gain deeper insights into their products, which allows retailers to better understand the customers they serve and improve distribution across all channels including eCommerce, catalogs, POS, and other channels. This benefits inventory accuracy and customer satisfaction.
7. Greater Product Data Accuracy
Catalog management services increase product data accuracy by streamlining processes for managing it across multiple formats which reduces the risk of errors resulting from manual entry or typos. Product information is automatically updated in all sales applications such as eCommerce, catalogs, and POS. This increases the speed of revenue generation by making products available to customers more quickly.
Best Practice for Efficient Ecommerce Catalog Management
1. Practice Mapping
Catalog management process should be mapped to identify areas of inefficiency so that you can improve your catalog management. Focus on the steps involved in adding, deleting or updating product information because these are the primary functions performed by eCommerce catalog management providers.
2. Assign Responsibilities for Catalog Management Activities
Catalog management involves input from teams across the organization; therefore, it is important to assign responsibilities for catalog management activities. The person responsible should be accountable for managing the entire catalog lifecycle including adding, deleting or updating product information.
3. Plan Catalog Management Activities & Measure Performance
There are many steps involved in doing effective catalog management that include data integration and file conversions. A schedule needs to be created which outlines all of these tasks and the timeframes for their completion. The schedule should be broken down into manageable chunks that can then be assigned to team members who will be responsible for meeting their targets. Once this is done, it is important to measure performance and take action when targets are not met in order to improve catalog management efficiency.
4. Learn management skills
Catalog management involves the use of technology that helps retailers to manage product content online. To help you gain insight into your products, it is important to select an eCommerce catalog management solution that offers managers greater visibility into their product data by providing key business metrics related to individual records or groups of records. A customizable interface which allows users to create and publish catalogs can increase efficiency and help retailers to meet marketing objectives.
5. Build trust with quality product information
Catalog management software facilitates rapid and accurate product information updates. This is important because retailers need to share their products across all channels, which includes catalogs, the internet, POS, and other outlets. Catalog management services enable retailers to access high quality product data that increases overall revenue and makes it easier for customers to find products of interest.
Conclusion
Catalog management is essential for efficient eCommerce because it enables retailers to make products available to customers more quickly. Taking the time to map the catalog management process will help you identify areas of inefficiency that can then be improved upon. Assigning responsibilities across teams, creating a schedule which outlines all of the tasks required, and measuring performance are other best practices that retailers should follow when it comes to managing product catalogs.
Choosing an eCommerce catalog management solution with a customizable interface, built-in security measures, and capabilities to highlight business metrics are some of the other things that retailers can do to improve catalog management efficiency.
If you want to outsource catalog processing services, connect with info@suntecindia.net.
FAQ's
1. What is Catalog Management?
Catalog management is a method for brand suppliers to provide quality product data in the buyer's desired format across a complete range of SKUs. Catalogs may be utilized to promote products online, in brick-and-mortar stores, on POS systems, and across other sales channels.
2. What are the Benefits of Catalog Management?
Catalogs are an effective means of communicating product information to buyers. Key benefits include reducing operational costs, increasing sales, creating brand awareness, and providing consistent product information to the channels.
3. How is Catalog Management Different from Content Management?
Catalog management includes the entire range of activities that support product information processing. It encompasses data import, modification, and synchronization as well as maintenance of product data feeds.
4. What kind of feedback do you provide about Catalog Management Services?
When managing a catalog service, it is important to ensure that the service is always up and running. A good catalog management provider will deliver customized features that meet your requirements, provide a secure environment for hosting your data, and make sure you have 24/7 access to your product information.

Welcome to the SunTecIndia.net Blog! This platform is dedicated to the new age, quality-driven eCommerce ecosystem, where we leave no stone unturned to collate the best and latest insights about end-to-end eStore creation, management, SEO, and marketing domains.