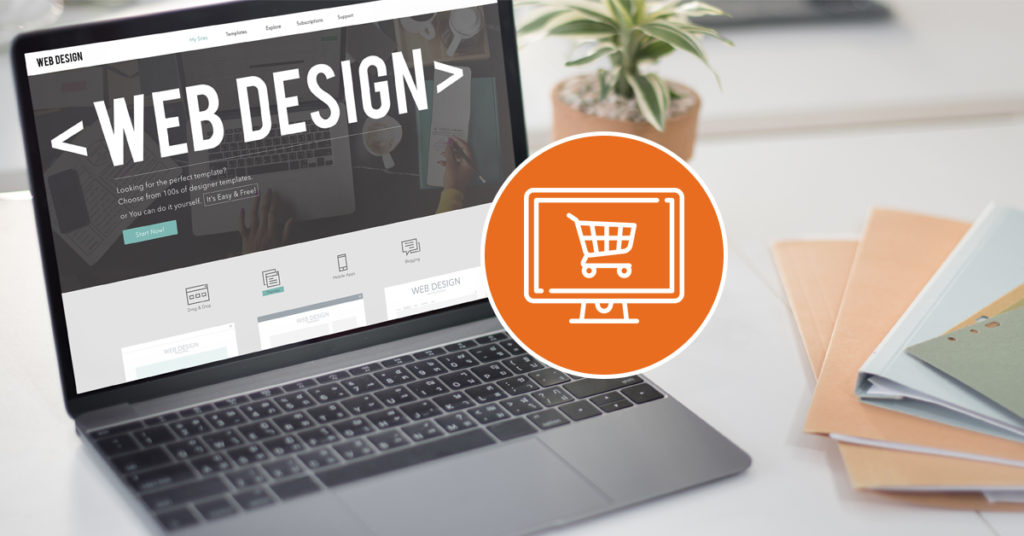 How can you improve your eCommerce website design?
It's no secret that having an eCommerce website is essential for any business looking to sell products and services online. But just because you have a website doesn't mean it's going to be successful. In order to make the most of your eCommerce venture, it's important to invest in quality website design. Choosing professional eCommerce web design services can help you make your online business a success. A well-designed website will help you convert browsers into buyers, and encourage repeat visits from customers. So if you're thinking of starting an online store, or want to improve your current one, be sure to give your website the attention it deserves, and here are 12 ways to do so.
1. Add personality
It's important to give your visitors an insight into who you are and what you care about. Your website should be completely tailored to your company's image, which is why you need an experienced eCommerce design agency to help you create it. If you're not in a position to hire one, there are lots of free and paid tools available which will allow you to develop your own site in-house.
2. Use great imagery
Your choice of images is vital when it comes to engaging with visitors on an emotional level, so be sure to use high-quality and relevant images that represent your brand. If you're selling products online, it's important to display these in a manner that is attractive and easily comprehensible; we recommend using large, high-resolution images so your visitors can zoom in for a closer look.
3. Keep things simple
The right eCommerce web design solutions require you to keep all things simple. Your site needs to be easy to navigate and simple to use, so always think about how things such as text and images can be easily identified and read. Your visitors should intuitively understand what to do next once they've found your site, so spend time thinking about the best way in which you can achieve this.
4. Tell a story
Your visitors want to engage with your brand, this means telling them what you do and who you are in an engaging manner. This will help build trust between your customer base, so it's essential that you come up with a story that your customers can relate to.
5. Be consistent
Your site should be built on top of strong foundations, with strong branding and design helping to bring everything together seamlessly. eCommerce website design services is all about being consistent at the end of the day. It's important that all of the sections of your site look like they belong in the same place, with similar colors and fonts being used throughout.
6. Be mobile-ready
The right eCommerce website design services include mobile optimization as well. Mobile eCommerce has taken over in recent years, over 50 percent of customers using their phones to access online stores; this number is set to increase even further. You need to ensure that your site is mobile-friendly (and optimized) if you're to keep up with the latest online trends.
7. Think about security
Your customers need to trust your site before they will buy from you, so it's essential that their transactions are kept safe and secure. If your platform is secure then you can offer guarantees that transactions will be done safely, without the fear of them being hacked or breached in any way.
8. Provide useful content
Your customers need to know more about you in order for them to engage with your brand, so it's essential that you provide helpful information which will help them make informed decisions about any purchases they are considering. You can also boost this by creating a blog with up-to-date content which will keep your visitors coming back for more.
9. Personalize the experience
The right eCommerce web design solution is all about personalizing the experience. Customers like to feel special when they're shopping online, so why not create an experience that's tailor-made just for them? You can do this by using information gathered from previous visits and sales made in order to present them with product recommendations based on their browsing history.
10. Add excitement
It's important that your website is exciting, with imagery and text making users feel engaged, but you can also use features such as pop-ups to grab the attention of people visiting your site – you just need to strike a balance between useful content which engages customers and haphazardly thrown together distractions which could make them leave.
11. Optimize your site
Google has an online tool that will allow you to test the speed of your website and give recommendations on what you can do in order to improve its performance. You can use this along with user testing to assess how people are using your site and how it could be improved as a result, even if they aren't buying from you.
12. Be consistent
Your site needs to be built on top of strong foundations, with your branding and design helping to bring everything together seamlessly; it's important that all of the sections look like they belong in the same place, with similar colors and fonts being used throughout.
Conclusion
Building an eCommerce site that inspires trust is not an easy task, but it is possible when you combine the right techniques. With the right techniques in play, you will be able to build a site that not only looks amazing but is also easy for customers to use and navigate.
More often than not, it is better if you can outsource the design of your website rather than doing it yourself, as this is an area that requires the utmost expertise. By finding a talented web designer to handle your site you can be sure that it will be unique and eye-catching; one which will help you build better relationships with customers and keep them coming back for more.
To get the best professional eCommerce web design services, connect at info@suntecindia.net.
FAQ's
1. What is an eCommerce website design?
An eCommerce web design is a combination of both front-end and back-end web design processes. Front-end web designing involves the creation of an interface along with user-friendly navigation for your online store, whereas the back end includes the designing of search engine-friendly URLs, meta tags, store management, shopping cart, and other vital things.
2. What are the advantages of investing in eCommerce web design?
The main advantage of investing in an eCommerce web design is that it helps you reach out to a vast number of people across the world.
3. What are the elements that constitute an eCommerce web design?
The major components of an eCommerce web design include the usual things such as pictures, photos, content, and graphics. It should be strongly built to handle large amounts of traffic, while it should also perform well on different search engines.
4. Which platform is best for making an eCommerce website?
The most common platform that professionals use these days is WordPress. It provides you with a number of eCommerce plugins and layout designs, while it also simplifies the process of making an online store. The other platforms that can be used for building your website include HTML5, Magento, Shopify, and Joomla.
5. Who can help me in developing an eCommerce website design?
If you are looking for a reliable partner to help you develop an eCommerce web design, then Suntec India can be your best bet. We have helped many clients across the globe in creating amazing websites while keeping their costs low. Our expert developers have extensive knowledge of different platforms and they ensure that your website is built using the most advanced tools and techniques.

Welcome to the SunTecIndia.net Blog! This platform is dedicated to the new age, quality-driven eCommerce ecosystem, where we leave no stone unturned to collate the best and latest insights about end-to-end eStore creation, management, SEO, and marketing domains.