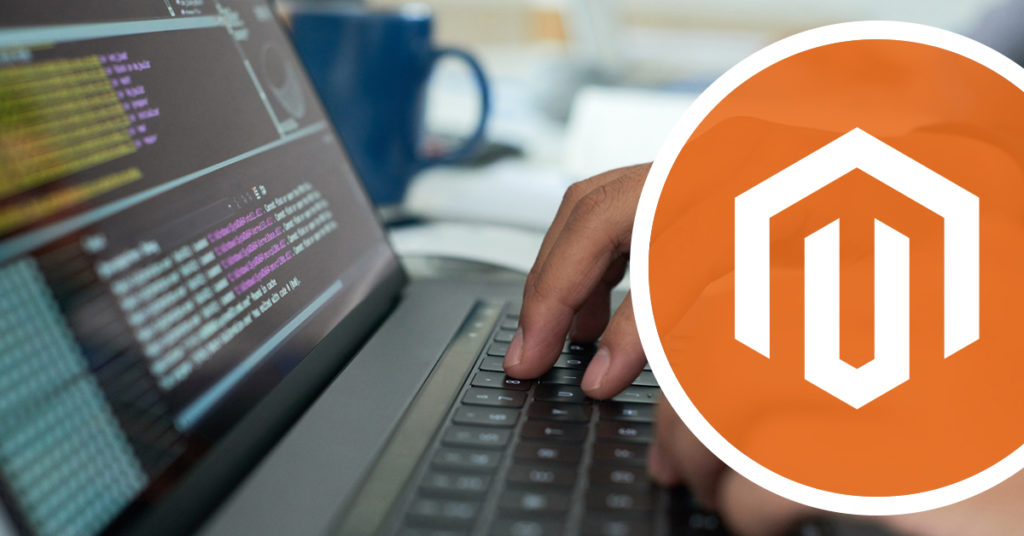 What are Magento eCommerce Development Services
Magento is quickly picking up as one of the leading eCommerce platforms in the market. Although it has some really tough competitors, Magento is making up with continuous updates with each new version. Magento encourages online business owners to set up highly customized stores to fulfill all their requirements. With over a quarter million merchants using Magento, it is high time you opt for Magento eCommerce Development Services for your online store too.
Magento is quite easy to use for many users who have already developed eCommerce websites before. Product manufacturers and sellers who are venturing into the online space for the first time are suggested to hire Magento developers to avail quality services from experienced professionals. The best thing about availing expert services is that you can go back to them in case of any issue. 
Just like all other eCommerce platforms, Magento too has its pros and cons. Magento 2 is better than Magento 1, as it has come with many upgrades over its previous versions. While it can be difficult to develop customized websites using Magento for beginners, the platform is highly scalable and customizable with multiple third-party integrations. The best way to start an online business is by availing Custom Magento Development Services. 
Before diving deep into the benefits and issues faced by Magento users, it would be great to see how Magento compares with some of its competitors including Shopify, BigCommerce, WooCommerce, and Volusion.
How Magento compares with its competitors
Some of the most renowned competitors of Magento include top-notch eCommerce platforms such as Shopify, Volusion, BigCommerce, and WooCommerce. Let us have a look at how Magento compares with each of these competitors to get a better idea of your strategy as an online products seller going forward.
Shopify does have many advantages over Magento, and is believed by many to be the top eCommerce platform in the world. However, Magento has its own advantages over Shopify – such as its scalability, third-party integrations, and ease of customization. While Shopify is relatively easier to develop for beginners, it has limited features such as lack of blogging and news updating features.
2. Magento vs BigCommerce
The biggest advantage Magento has over BigCommerce is its affordability. Magento users get more control over their websites as well. However, BigCommerce is slightly better than Magento in aspects like marketing, SEO, and payment options. Availing Magento eCommerce development services help online sellers get websites with more access and control than BigCommerce website owners. 
3. Magento vs WooCommerce
While Magento requires experienced developers to develop highly customized websites, WooCommerce requires more skilled developers with WordPress experience as well. Although WooCommerce might be slightly more affordable than Magento, it has many hidden costs – which isn't the case with Magento.
4. Magento vs Volusion
Magento has many built-in features which makes it superior to Volusion, such as SSL and data security support, built-in blogging, and customizability. Once users avail Magento eCommerce website development services from experts, they can do a lot of stuff themselves once they gain control over their online store. The only area where Volusion trumps over Magento is the ease of use and mobile friendliness. 
Winning features of Magento eCommerce Website Development Services
As you must have noticed in the previous sections, Magento has some great benefits over many of its competitors. Although Magento 1 faced a fair share of criticism, Magento 2 is more evolved, robust, and comes with fewer flaws. If you are looking to avail Magento eCommerce website development services for the first time, we would recommend you to go for Magento 2 rather than Magento 1. 
While there are many aspects in which Magento 2 is probably second or third best, there are some aspects in which it is the leading eCommerce platform. Let us have a look at some of the areas where Magento 2 trumps over most of its competitors.
1. Technical Architecture
While you will still need Magento eCommerce development experts to develop customized eCommerce stores, the work becomes easier for them thanks to Magento 2's enriched technical architecture. Magento has an API admin panel, color swatches, and easy folder access for coders and developers. 
2. Admin Interface
Magento 2's improved admin interface facilitates product listing creation, video integration, and multi-user accessibility. If you sell a multitude of products, it is highly beneficial as your stores will be able to handle traffic better compared to most other eCommerce platforms.
3. Customer Experience
Magento 2's customer service is much better than most of its competitors and its own predecessors. For any issues, the customer support team is available 24*7 and will look to resolve your issues at the quickest. Checkouts are easier, and the chances of payments failing is far less. If you continue to face any such issues, Magento's support team will do their best to resolve your issues without wasting your time or money.
Challenges faced by Magento eCommerce development experts and users
Magento, just like other eCommerce platforms, poses challenges to both developers as well as users of your website that has been developed using the platform. Hiring Magento eCommerce development experts will help you take care of most of these issues and will help you establish your eCommerce website in your market segment.
1. Difficulty
Magento is difficult for beginners, but offers many innovative options for experts. The codes are complex, and it is always better if you can get technical assistance or intervention.
Availing custom Magento development services helps you get rid of this issue and develop a website that is closer to your vision. 
2. Slow loading
Slow loading is one of Magento's biggest turn offs as it negatively impacts the sales and your credibility as an eCommerce seller. Incomplete orders and payment errors frustrate buyers and that is the last thing any online seller wants. The biggest downside is that if you run your store on a shared hosting plan, the speed reduces even further. 
The best solution to this is going for dedicated hosting servers best suited to Magento, such as Hostinger, A2, and Rackspace. Going for unlimited hosting plans is a great idea, especially if you have multiple products and expect a high amount of traffic. Expert developers can help you resolve loading issues, and your website can be as robust as those developed using any of Magento's competitor platforms.
3. Poor inventory management
Another one of Magento's biggest downsides is its inability to work with multiple warehouses. However, this can be fixed by manually managing permissions and entering details of various warehouses. Expert Magento developers can create inventory management systems for all your warehouses, but you would need their help if you remove a warehouse or add a new one to your system.
Why choose SunTecIndia.net for Magento eCommerce development services
SunTecIndia.net offers the best Magento web development solutions for eCommerce sellers. With offerings like Magento theme design and integration, responsive design, custom website development, version upgrades, SEO, product listings, third-party integration, migration and testing, cloud hosting, module development, support, and maintenance, SunTecIndia.net is the all-rounder among all Magento development agencies.
Some of the reasons you should consider outsourcing Magento development services to SunTecIndia.net are: 
Highly customized eCommerce stores that fulfill all requirements of your customers, and help you achieve your business goals. 
Resolving commonly faced issues with Magento, such as site speed and inventory management. 
100% quality assurance.
100% data security. 
Daily reports and updates of each and every aspect of your Magento website. 
Easy migration to Magento 2. 
High flexibility, product standards, and performance. 
24*7 customer support. 
Affordable packages for customized solutions. 
Lowest turnaround time in the market. 
SunTecIndia.net has an experience of over 20 years and has worked with over 1,000 clients in more than 30 countries. You can hire Magento developers that will develop your eCommerce website according to your needs in the quickest time with quality features and regular support. Get a free quote by emailing all your requirements to info@suntecindia.net.  
FAQs
1. What are the major advantages of using Magento as an eCommerce platform?
Magento is one of the leading eCommerce platforms in the world, with over 250,000 merchants using it. It is highly customizable and scalable, and provides its users with a lot more control compared to many other platforms. Magento websites come with many built-in features as well. The customer experience, admin interface, and technical architecture offered by Magento 2 are excellent – as good as any other eCommerce platform, if not better. 
2. What are the various challenges I am likely to face with my Magento website?
Magento 2 is slightly difficult to operate for beginners. Coding is complex and it requires experienced professionals to develop a highly customized Magento site. Magento websites are slow, especially on shared servers – so it is important to remove unwanted elements and opt for Magento-specific hosting services. Inventory management is another issue, and can be resolved with the help of expert Magento developers. 
3. Why should I outsource Magento development services to SunTecIndia.net?
SunTecIndia.net offers various Magento services like theme design and integration, custom website development, SEO, product listings, migration, cloud hosting, module development, maintenance, and support. SunTecIndia.net creates high quality and highly customized Magento websites to fulfill all your needs, and offers 100% quality and data assurance, resolves all issues related to speed and inventory management, offers 24*7 customer support, flexibility, transparency, daily reports and updates, and easy migration to Magento 2.

Welcome to the SunTecIndia.net Blog! This platform is dedicated to the new age, quality-driven eCommerce ecosystem, where we leave no stone unturned to collate the best and latest insights about end-to-end eStore creation, management, SEO, and marketing domains.