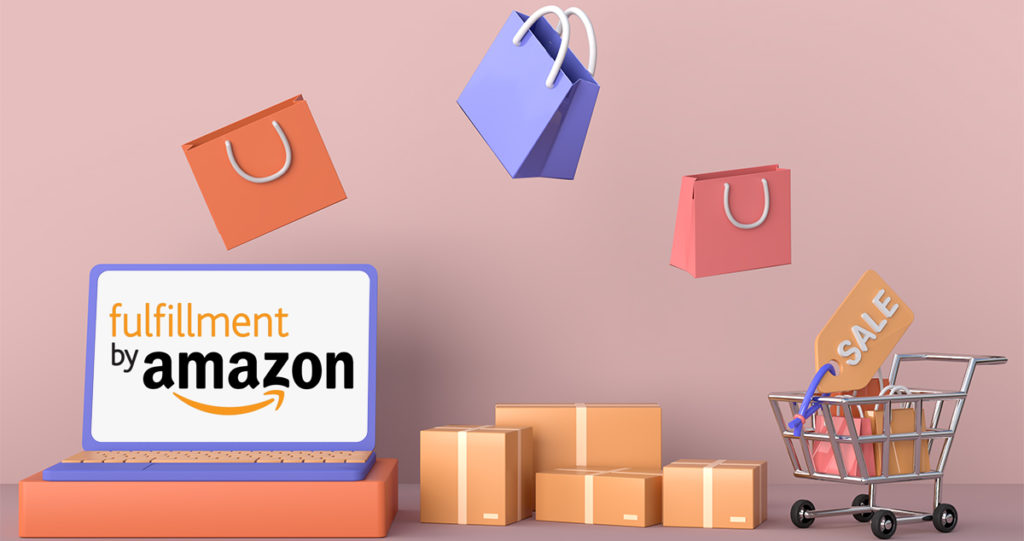 Being where your customers are is one of the first few steps towards success and growth. Considering the current scenario, it wouldn't be wrong to say that a major chunk of the customers is searching for products/services online. Don't you agree? Well, if that's the case, you must take your business online. Selling online, indubitably, is a great way to kickstart your business and make money.
As soon as we talk about online shopping or selling, the first platform that hits us right in the centre of our mind is Amazon FBA, and why not? It is the largest online retailer in the world – the Amazon marketplace is massive, and it's growing more than ever. It is the place that consumers go to for all phases of their buying decisions – from initial research to reading reviews and checking prices, to an ultimate purchase.

The latest fiscal numbers from Amazon show that the company made $125.6 billion in sales revenue in the fourth quarter of 2020.
In 2020, the eCommerce giant generated approximately 80.5 billion dollars in third-party seller services, an increase of nearly 50 percent over the previous year.
The statistics clearly indicate how gigantic the Amazon marketplace is, and perhaps why you should become a seller.
In this blog, we will talk about how you can become a seller on Amazon FBA Program and grow your business. If you are someone who is looking for something similar, then stay with us.
Table of content:
What is Amazon FBA?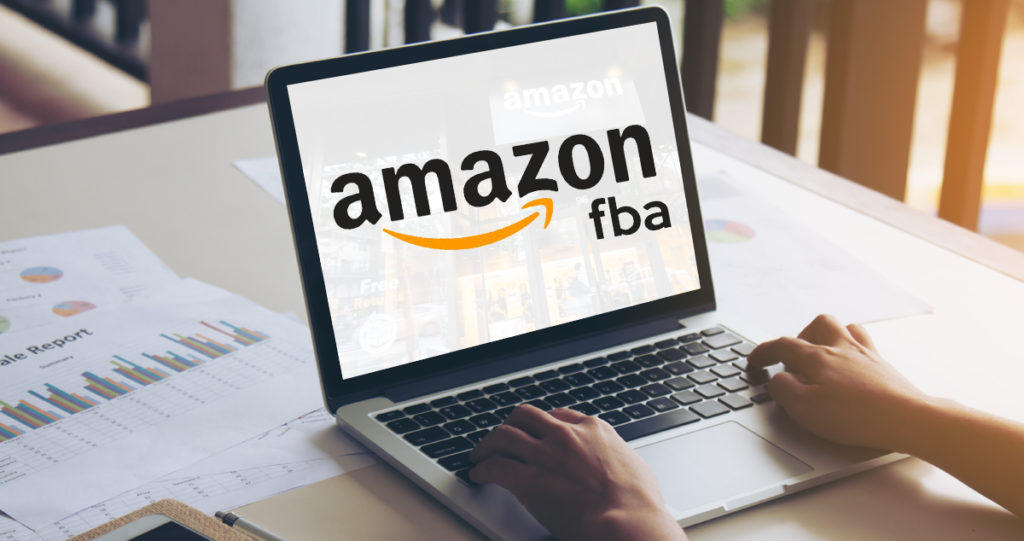 FBA or Fulfillment by Amazon is a solution designed for online sellers wherein they can utilize Amazon's fulfillment centers or warehouses to store and ship the products they sell via Amazon. When a customer places an order, it goes directly to the FBA warehouse (by-passing the seller), where it is picked up by Amazon and delivered to the customer.
This is extremely helpful for sellers who have the necessary expertise, strategies, and most of all inventory but fall short of space to store the products. With FBA sales, you not only get the space to store products but also opportunities to expand your business without worrying about dispatch and delivery.
Besides storing, packing, and delivering, Amazon FBA also provides customer service by streamlining the return/refund process. All the returns are processed by the experts seamlessly – only specific queries are forwarded to the seller.
The best part: selling on Amazon FBA makes no difference to customers. What we mean is, no matter whether customers buy from Amazon directly or from a seller using Amazon FBA, they won't feel any difference. They will get the same perks and options in terms of delivery, return/refund policy, and service.
How Does Amazon FBA Work?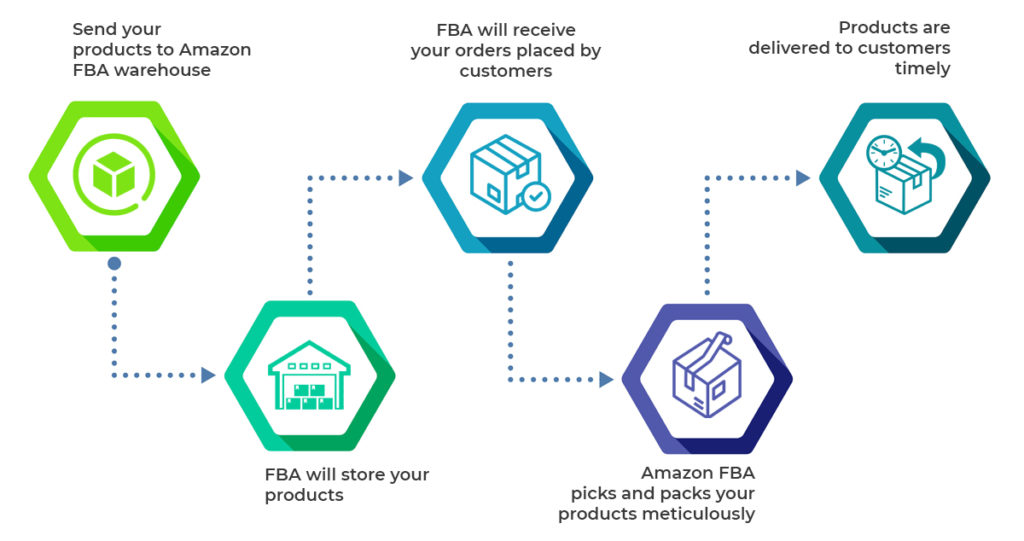 Now that you know what Amazon FBA is all about, let's have an insight into the procedure that follows:
Sellers have to send their products to Amazon's warehouses.
Amazon will store the inventory safely in the fulfilment center.
As soon as an order is placed, it is packed and dispatched by Amazon FBA.
Customers are updated on the order status via emails.
The product is safely handed over to the customer.
Any returns/refunds or other queries are handled via FBA's customer support team.
In short, Amazon FBA is like owning a warehouse with a team of packers and movers!
But is it that simple? What would you, as a seller, do besides sending products to the warehouse? Well, selling on Amazon FBA is simple only if you:
Choose your products wisely and smartly: Though Amazon will handle the backend, you must know what to sell, which is why you must conduct thorough research to know customers' requirements and demands.
Keep your inventory updated: Amazon FBA informs you of low inventory levels. However, it's your job to restock as per the demand which benefits you in increasing your FBA sales.
Create effective product listings: Amazon FBA sales carry the process of storing, packing, or delivering; they can't convince your customers to buy – that's your job to do. Write unique, persuasive, detailed product descriptions to engage your customers and help them make the buying decision.
You must remember and expect that Amazon charges a fee for their FBA service, but it's quite competitive, so you can be relaxed.
Now, to further help you sell through FBA seamlessly, increase your FBA sales as well as your business, we have a set of tips and tricks. Let's get you acquainted.
Tips to Start and Increase Sales on Amazon FBA Business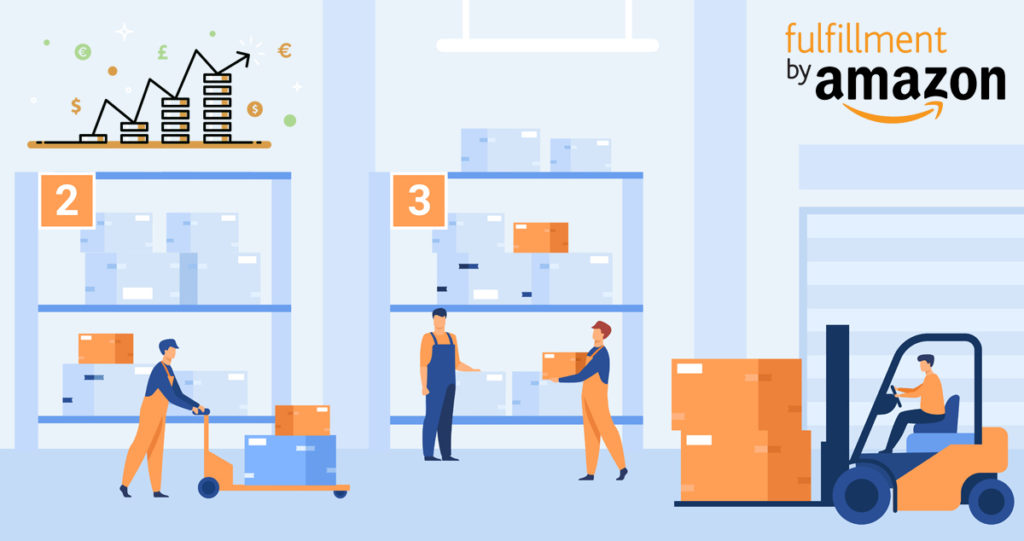 1. Start Small
The key to long-lasting success is taking small steps. Online selling is not something you rush into. Start by choosing limited products to sell on Amazon FBA and gradually grow. Analyze your product sales on the basis of most-bought, least-bought, or not-bought. This will help you in filtering your inventory and can accordingly upload, unload products. In addition to this, you can gain an insight into customers' preferences and serve them better by providing customized products as per gender, location, age, etc. All in all, you can start small and gradually take big steps with maximum efficiency and minimum hassle.
2. Choose Both Passion and Profit
While selling on Amazon FBA, the majority of sellers choose products just because they showed up on the list of most profitable eCommerce products. Yes, profits are quintessential but are they the only essential thing? How about choosing products that not only fall in line with your passion but bring both profits and excitement? Confused? Let's simplify it for you.
Sell a product for which you are passionate about. Profitability shouldn't be the sole reason to sell something. Start with what you're passionate about, brainstorm, think broadly, think out of the box – you can always narrow down your ideas later that will actually increase your FBA sales.
When you choose to sell a product category that you are passionate about, it'd be quite easy for you to explore, market, and promote it via blogs, articles, social media, or other means. Also, you are likely to have connections in that niche or category which can be leveraged for additional profits.
3. Bundle Products
Selling on Amazon FBA means more sellers, more competition; The platform has thousands of third-party sellers, which means you will be competing with dozens, if not thousands, of other near-identical product listings.
Now the question is how will you gain a competitive advantage and stand out in the eyes of your audience? Among other ways, bundled listings can draw customers' attention and add value. For instance, instead of selling face wash, face scrub, and face moisturizer all individually, create a bundle of these and offer them at a discounted price to pull in customers who might go elsewhere.
4. Focus on Branding
Several businesses make the mistake of ignoring branding just because they are selling on Amazon. Infact, with the neck-high competition, it is extremely crucial to create brand awareness. You might have won the Buy Box, but selling on Amazon FBA is more than that.
You must stand out in the eyes of your customers by providing them with high-quality products, which is why you must source your products from a reputable manufacturer or distributor. In addition to this, collect feedback from customers and improvise accordingly for enhanced customer satisfaction and ultimately higher ratings, positive reviews, and strengthened brand image – all of which is critical to success and growth.
5. Promote Your Products
Promoting and advertising your products is the key to an enhanced customer base and revenue while selling on Amazon FBA. Implementing easy yet effective advertising strategies to showcase your products can be beneficial for your brand. Below are a few ways to advertise your Amazon products:
Run a PPC campaign with Amazon PPC services
Utilize the power of social media – create customized ads
Connect with influencers
Create backlinks to your Amazon listings
Buy sponsored product ads
Run a competitor analysis
Offer deals, discounts
Indulge in email marketing
Leverage Amazon SEO services for high-ranking
6. Optimize Your Product Listings
You have chosen great products but how will your customers know that? A well-optimized product listing is the answer. In order to land your products in customers' carts while selling on Amazon FBA, you must inform them about its features, benefits, or uses and display high-quality images for a closer, detailed look. You can create compelling, persuasive product descriptions by considering the following:
Descriptive title: Use a title that hooks your audience and connects with them.
Highlight the benefits and features: Assign a paragraph or a few lines to your product's key benefits, features, and how it can solve customers' problems.
Include bullet points: Use bullet points in your description to describe your product's USPs and facilitate easy readability.
High-quality images: Provide professional, detailed, and attractive images captured from different angles for utmost clarity.
Additional elements: Add product reviews, ratings, call to action, and/or social proof to develop trust and credibility.
Once you've got a strong, searchable description, double-check the details — little errors can make a huge difference when you start to sell on Amazon FBA. You can hire Amazon product description writers as they are acquainted with Amazon's guidelines, have vast industry experience, and the required skills to write unique, engrossing product copies.
Grow Your Amazon FBA Business Now!
Start Selling on Amazon FBA Now!
Well, the next step is to get started. If you already have signed up for Amazon FBA, it's time to implement the discussed tricks and increase FBA sales, boost revenue, build brand reputation and gain a competitive advantage.
In case you haven't signed up yet, try it out by heading over to Amazon FBA. Alternatively, you could also take assistance from Amazon experts by dropping us an email at info@suntecindia.net. With extensive experience and expertise, our experts can walk you through the journey of selling on Amazon FBA effortlessly.

Do you know any other tips to increase FBA sales?
Share with us, we'd love to know.

Welcome to the SunTecIndia.net Blog! This platform is dedicated to the new age, quality-driven eCommerce ecosystem, where we leave no stone unturned to collate the best and latest insights about end-to-end eStore creation, management, SEO, and marketing domains.