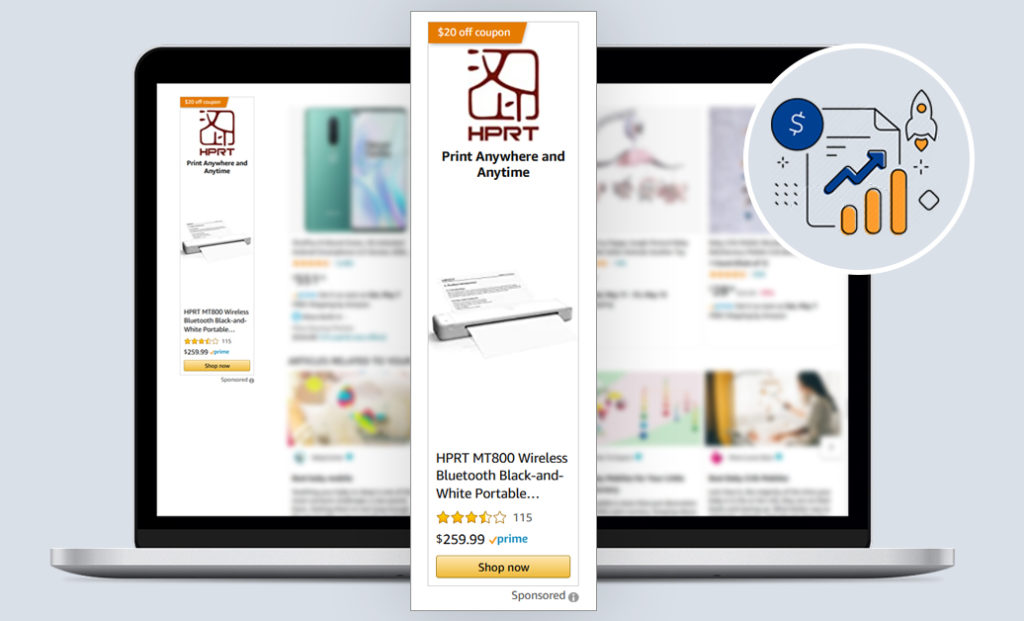 Product launches come with months of ideation and research. Naturally, you'd want your final product to reach the maximum possible audience in a minimum time. Here is a guide on how to promote your newly launched product with Amazon Marketing Services.
What started as an online bookseller in 1995 is now the world's largest eCommerce marketplace with over 12 million products, 5.8 billion visitors, and a brand worth 684 billion USD.
For sellers, Amazon is both an opportunity and a challenge.
Amazon provides a platform for sellers to display their products and reach their target audience. But, you are not the only one willing to sell. There are thousands of other sellers with products similar to yours.
So, how will you draw customers' attention and boost sales for a new product?
One way to do so is through Amazon advertising. It is a great tool to increase product sales with a proven record of facilitating 37% faster sales within three months.
You can reap similar benefits as long as you know how to utilize this platform for your product range and target audience. Here are a few tips gathered from our Amazon marketing specialists to help you.
Critical Factors In A Product Launch Strategy
Amazon examines various factors before it ranks a particular product. So, before you start advertising your product, be sure to follow these steps:
1. Product Listings
Well-optimized amazon product listings are the key to higher customer engagement, conversions, and sales. A poorly-optimized listing can obstruct your advertising campaigns, hamper your rankings and eventually degrade your brand reputation.
Provide your buyers and prospects with detailed product information. This includes integrating high-quality product images, features, uses, and/or videos (if applicable).
2. Keyword Optimization
If you want your new product to be discoverable, use relevant and most-searched keywords in your product titles, features, and description. Analyze your target audience's search patterns and the terms they are using to find products similar to yours and use them in your listings.
3. A+ Content
A+ Content allows sellers to present their product detail pages in a unique way via enhanced images and text placements. When used effectively, A+ content can help brands in connecting with their audience via storytelling while bringing in conversions, traffic, and sales.
4. Product Reviews
Reviews play an important role in driving paid traffic to your listings, building customer trust, and gaining high rankings. Studies have shown that approximately 77% of consumers read online reviews on a regular basis.
For your initial sales, once the purchase is made, ask your buyers to leave positive product reviews by
Sending follow-up emails,
Running contests/giveaways,
Using social media platforms
Since you are launching a new product, having abundant product reviews on your Amazon store isn't viable. However, an Amazon marketing specialist can help you in collecting genuine reviews and kickstarting your product launch.
5. Advertising
Once everything is in place, promote your newly launched product via the Amazon advertising service for maximum traction.
Does Your Product Description Adhere To Amazon's Standards And Guidelines?
How to Leverage Amazon Advertising to Drive Product Sales
Once you have your products ready, you have to make sure it reaches your audience at the right time.
Our Amazon marketing specialists have offered some tips to help you choose the right ad campaign for product launch on Amazon.
1. Define Your Goals
Before you promote your product via Amazon ads, it's important to determine what you want to achieve with ads. You might want to:
Boost your sales
Enhance your revenue
Increase your visibility or rankings
Reach your target audience
Build your brand reputation etc.
By knowing your goal, you can make a strategy and achieve your desired results. Once you have a goal in mind, you can walk in that direction and choose a campaign that best fits your requirements.
2. Check Eligibility
Amazon expects its sellers to follow a set of rules and regulations in order to stay in the long run. When it comes to advertising on Amazon, not all product categories are eligible for listing. So, before you set your product up for advertising, check whether it meets the eligibility criteria.
According to Amazon, selling the following products is prohibited globally: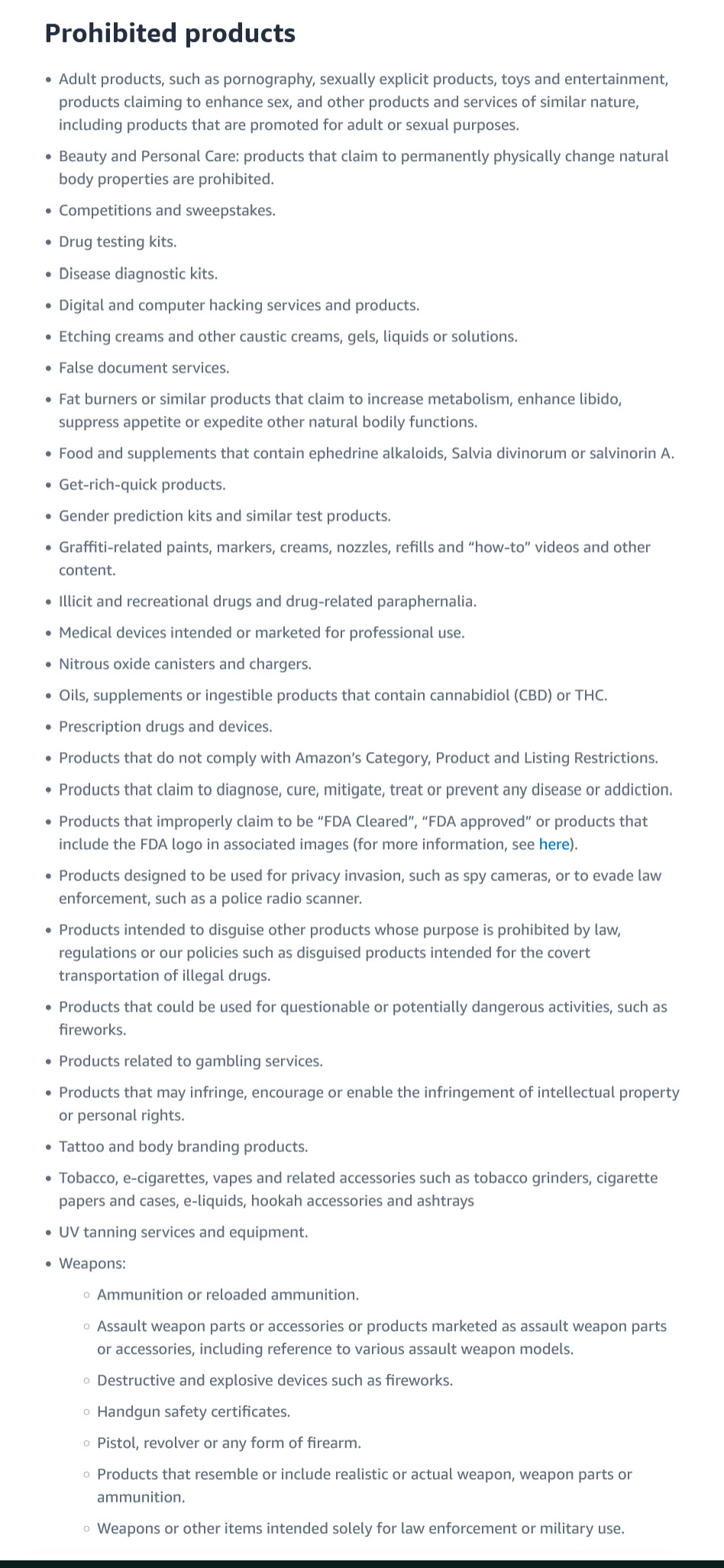 Though the number of restricted categories is high, you can still advertise – provided you follow Amazon's rules. For instance, beauty product advertising is allowed as long as it follows a few marketing rules.:

Also, there might be chances where your product listing, despite being eligible, is either rejected or removed. To prevent that, you must be well aware of all Amazon listing prohibitions and restrictions and design your product pages in compliance with those rules.
However, doing so will claim your time and effort. It would be more cost-effective to hire Amazon marketing specialists for the task.
3. Set Your Budget
Advertising comes with costs, and you must know how much you want to invest.
Thankfully, Amazon's advertising policies aren't designed on the directive of "the higher you invest, the higher returns you get." Nevertheless, you must set a realistic budget and stick to it.
Point to remember: Your budget must allow you to target high-ranking and relevant keywords to reach the maximum buyers. Conduct thorough competitor research and audience analysis, and learn about Amazon's ranking algorithm. This requires time, effort, and expertise. Consider hiring an Amazon marketing service provider to get accurate results in minimum time.
4. Choose The Advertising Model
To make the most of your advertising efforts, it's essential to choose the right model. What works for your competitor might not work for you, and vice versa. On that account, opt for a campaign that provides you with meaningful insights and results.
Amazon sellers can choose from the following ad formats:
1. Sponsored Products
Amazon claims that sponsored product ads are one of the best ways to "show off your products, create with ease, control your costs, and track your success."
Known for their cost-per-click (CPC) nature, these ads allow your shoppers to discover your product by appearing in shopping results and/or product pages.
Once a buyer searches for a product similar to yours, your ads will appear in the results. You will be charged only when the buyer clicks on your ad.
2. Sponsored Brands
This pay-per-click (PPC) based Amazon advertising service aims at enhancing your brand's visibility and discoverability among buyers who want to purchase your products or a closely similar item. These ads reflect in Amazon search results and feature your logo, custom headlines, and multiple products at once.
They are known for driving brand awareness, as traffic moves directly from the ad to your storefront or custom landing page. Once a customer clicks your ad, it's all about you.
According to Jungle Scout, 34% of third-party Amazon sellers use sponsored brand ads, including 66% of sellers who have achieved a $1 million sales target in their lifetime.
Sponsored brand ads work on a similar foundation as sponsored products, i.e., keyword searches. This is how it goes: customers will enter a keyword in the search bar – your ad will appear in the results – you pay when they click on your ad. You can control your bid and daily spending as per your budget.
3. Sponsored Display
As per Amazon, "advertisers who use Sponsored Display audiences on average see up to 82% of their sales driven by new-to-brand customers."
Yet another remarkable campaign by Amazon marketing service, sponsored display lets sellers introduce their product to their audience – both on and off Amazon.
Your audience is scattered – some might be searching for a product on Amazon, while others might be somewhere else in their buying journey. In such cases, sponsored display ads, being highly visible, reach your audience wherever they are.
Unlike sponsored product and sponsored brands ads that are keyword-based, these ads are based on buyers' behavior. These can be used to target:
Your previous or past buyers,
Anyone who has visited your listings or similar listings in the last few months, or
People who have looked for your product/similar products via relevant search terms.
As soon as shoppers find and click your ads, they are directed to the product detail page.
Build Your Store Page
Stores are meant to introduce your audience to your brand, story, and /or mission. Choose from Amazon's features and templates to create a compelling page in your Store. Amplify your product launch by featuring your product and employing effective ad campaigns to drive traffic.
Ready To Boost Your Product Launch?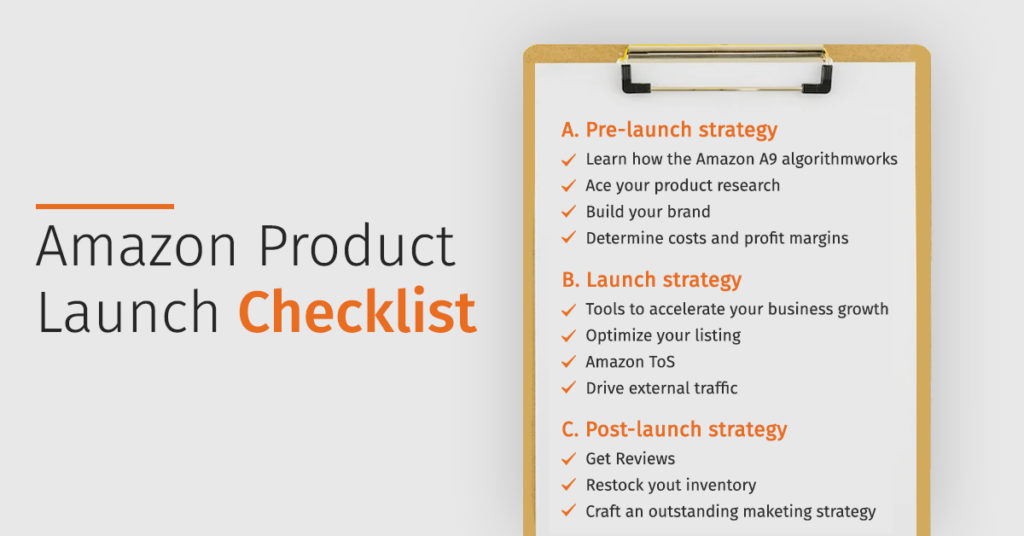 We're Here To Help
Amazon advertising is meant to help sellers achieve their desired sales targets by reaching their audiences. However, running ads isn't enough – your competitors and other sellers are already doing it. You must choose the right campaign, optimize your listings, insert backend keywords, create a unique landing page, or collect reviews while adhering to Amazon's guidelines.
Indubitably, product launch is burdensome, but the right advertising strategy and a partner can take the burden off your shoulders.
This is where we come in.
Create A Successful Ad Campaign With SunTecIndia.net
As an end-to-end Amazon marketing service provider, SunTecIndia.net highlights your product and elevates your rankings on Amazon's search engine via state-of-the-art marketing strategies.
To make your campaigns effective, we integrate the most relevant keywords by understanding your customers' search intent. Our Amazon experts enhance your visibility and conversion rates by choosing the right ad campaign – one that falls in line with your needs and budget. In addition to this, we walk the extra mile by creating distinctive content for your listings and evaluating the success of your campaigns to stay competitive.
Let your customers discover without any hassle with SunTecIndia.net. For more information, drop us an email at info@suntecindia.net.
Amazon Advertising: FAQs
1. How can I start with Amazon Advertising?
If you want to advertise, you must have a registered seller or vendor account on Amazon. Additionally, you need to have a Buy Box for your listings to run PPC campaigns.
2. How much does Amazon advertising cost?
The majority of the ad campaigns on Amazon run on a PPC (pay-per-click). This means you only pay when a buyer clicks on your ad. You can either set a daily budget in the case of Sponsored Products and a daily or lifetime budget in the case of Sponsored Brands. To know more about bidding and setting your daily budget, get in touch with our Amazon PPC experts.
3. Do Amazon ad campaigns work?
Yes. Amazon advertising, when done in the right manner, can provide multiple benefits, including
Better sales and profits
Enhanced conversion rates
Better visibility and discoverability
Improved ROI
Drive brand awareness
Take expert assistance and create campaigns that align with your business goals.
4. Why should I leverage expert assistance?
Running ads on Amazon requires a deep understanding of the fundamentals, guidelines, and other sales-enhancing factors. Creating ads for better sales, visibility, and reach requires time and effort in analysis, research, insight discovery, implementation, etc.
Amazon marketing specialists can save your time, effort, and money that can further be invested in other revenue-generating activities while ensuring the best Amazon ad results for your store. To know more about how that happens, reach out to our consultants at info@suntecindia.net.

Welcome to the SunTecIndia.net Blog! This platform is dedicated to the new age, quality-driven eCommerce ecosystem, where we leave no stone unturned to collate the best and latest insights about end-to-end eStore creation, management, SEO, and marketing domains.