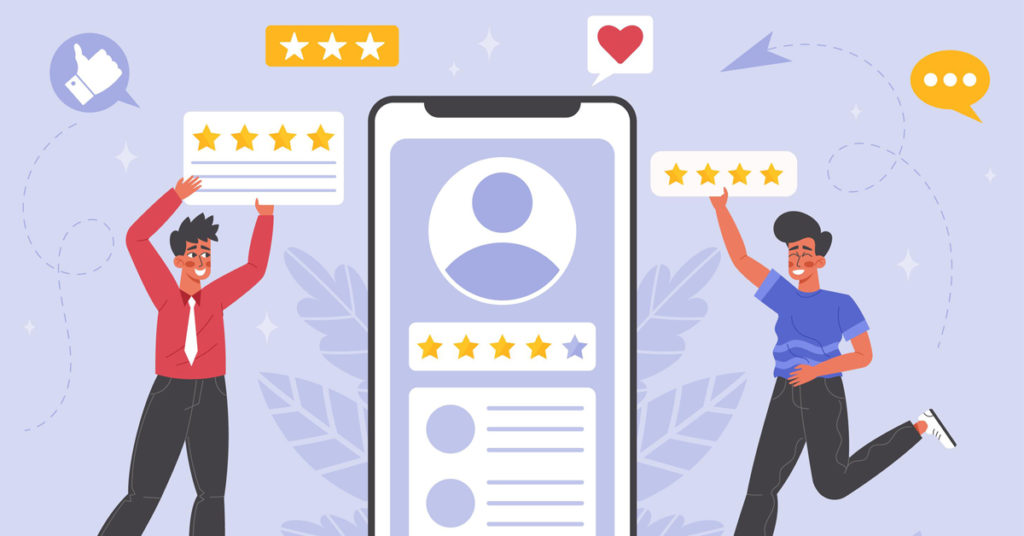 A successful eCommerce retailer is not the one who leaves a good impression on the customers. But, someone who knows to walk forward along with the customers. It is very important to create a memorable and friendly experience for buyers while shopping online from your site. If you already know this, then what is stopping you from winning your customer's hearts and trust? 
Are you also facing tough challenges while enhancing the overall customer experience? Well, we bring all the solutions to your problems. In this quite a detailed blog, we will take through some best tips to improve the eCommerce customer experience. Besides, you will learn about how you can create great customer retention and loyalty.
Tips to deliver a great eCommerce customer experience
1. Improve your eCommerce website 
Your eCommerce website should not be about how it looks, it should be about how it works. As per Doug Stephens's opinion on how to improve the eCommerce customer journey, five changes you need to bring to your website:
Uniqueness 
Engaging 
Accidentally surprising 
Repeatable 
Personalized 
Moreover, there are two steps to focus on the aforementioned points. Go through them one by one and stand out among the other eCommerce companies in terms of providing customer satisfaction. 
A. Provide easy & speedy navigation 
We already know that approximately 2.14 billion people in the world prefer to shop online; which is around 27% of the overall population. But do you know that the customers have 3 million eCommerce channels to choose from? Hence, you must build an easy-to-navigate website so that the potential customer does not bounce on any other site. 
The picture shown above of the Uniqlo website is a perfect example of an easy-to-navigate and clear eCommerce website.
While creating your website, keep the following things in mind:

Make sure your eCommerce website loads within half a second. 
Divide the categories clearly in the Menu section. 
Make sure your search feature works better and quicker. 
To create a user-friendly website, you need experts in eCommerce website development. Experts, who can design a well-organized eCommerce website that is handy for retailers and customers. 
B. Add value proposition 
Keep your value proposition short, clear, and direct. After all, you are selling products to help them in one or another way.

The picture of Adidas's official website shown above portrays how you can put different features of a product together in a concise yet informative manner. 
Keeping the following in mind to convey your value proposition:
Identify why customers would be interested in your products.
Start with the benefits; how your products will solve the problem. 
Differentiate your product from the competitive products. 
If you cannot execute the aforementioned tips to add value to your products while selling on Amazon, hire experts, specialists who can add value through writing good eCommerce product titles/descriptions.
2. Stay active on social media platforms 
Maximum online buyers possess social media accounts and get influenced to buy products even when they are not looking for them. Approaching your potential customers through social media is 100% effective. Eventually, you can hire eCommerce virtual assistants to solve the queries and complexities of customers on social media platforms that eventually improve your overall customer service in online shopping

Create a separate channel on social media platforms for customer services.  
Provide customized customer experience by reverting to their comments. 
Promote new arrivals or trendy products on social media platforms. 
In the above picture, the Samsung brand is setting an absolute example of how to attach the strings of customers with your products using social media platforms.

Post the pictures of your customers using your product to provide social currency to them. 
Make groups on Facebook, Instagram, and other platforms to share massive sales and discounts. 
Such practices will influence the viewers and compel them to follow the direct link to buy your products.
3. Try to cross-sell or up-sell products 
Good eCommerce retailers understand the needs and interests of potential customers. Try to offer relevant products that complement the previously bought one and make the customer shopping experience even more superior.

Make sure you offer the products that complement each other, not supplements. For example, when you order a pizza and have been asked to buy garlic bread and a cold drink along with it. Would you be able to resist? No, right? 
Cross-sell or up-sell the goods at affordable prices so that there is no way a customer can resist.
Such practices will improve customer retention and their shopping experience.
4. Provide customized advantages 
Want to improve the eCommerce customer experience instantly? Well, make it a bit more personal. Target the daily customers and provide personal advantages to them.

Hire multilingual online customer support services providers and communicate with customers in their native language.
Provide personal deals such as discounts and sales to customers relevant to their shopping interests.
Email them on their birthdays and offer them products of their interest at a cheaper rate.
The aforementioned practices will also drive more customers towards your eCommerce website and retain them. 
5. Reduce the chances of abandoned carts 
As per recent studies by Statista, 88.05% of online shopping carts were canceled and not purchased all access the world. When customers add the products to the cart means they are convinced to buy your products. Then what is stopping them from placing an order? To improve the eCommerce customer experience and reduce the abandoned carts, follow the enlisted tips:
Identify the problems faced by users while placing an order. 
Provide multiple payments including Cash on delivery to improve customer loyalty. 
Provide the liberty to the customers of taking the decision about delivery options. 
In pandemic times, provide the assurance of no-contact delivery and home delivery. 
Keep easy steps of Add to cart and provide direct links of 'Continue shopping'. 
Hence, providing a seamless checkout procedure to the customers is a must. For better results, you can outsource order management solutions. Experts will ensure that the customer's journey from finding the favorite product to purchasing is hassle-free.

6. Create multiple customer support channels 
As your retailing business is increasing, the need for customer service in online shopping also increases. With such a large audience, keeping one or two customer support channels is not enough. Here are the following types of customer support channels you can create for your eCommerce business: 
Live chat on every page of the official website
Customer support contact number 
Separate social media handle for customer support
WhatsApp bot for queries  
Separate email address for queries
Wondering how to handle all the customer support channels alone. If you find it hard to improve the eCommerce customer journey, you can hire online support service providers. Experts will provide 360-degree support to your potential customers and ultimately improve customer retention.
7. Post informative and engaging content on the website 
Creating education and engaging content is a key to attract and retain customers & improve customer loyalty. Before writing and putting any write-up on your eCommerce website, you must learn the new Internet of Things. This will help you to know where the audience's interest lies. Talking about the trendy products in the blogs and telling the customers about the experience of using the products will bring them closer to you.

The above image is a snip from H&M Magazine, it sets a perfect example of highly engaging and informative content for customers. 
8. Add customer reviews 
When it comes to online shopping, customers always rely on others' reviews. From buying skincare routine products to buying a thousand dollar product, customers like to know the other's views, experiences, and advice. Hence, positive reviews are very important for you to convert rates. Let's see how you can encourage customers to write reviews that improve customer retention.

Create an easy process to write reviews 
Provide personalized templates for reviews (based on the types of products).
Immediately approach the unsatisfied customers and resolve the issues mentioned in the negative reviews. 
Make content (videos & graphics) on why customer reviews are important to you.
9. Create an easy and clear return policy 
People all across the world love to do online shopping because they can buy things without moving out of their comfort. Perhaps, the very second reason is the easy return policy. Are your return policies clear and easy? Well, they have to be. Here are the things to make sure:

A common deadline for customers to apply for a return.
Create separate extensive sections for returns. 
Bring the terms and conditions of returning a product while a customer places an order. 
Provide direct links to apply for a return.
Provide genuine options to choose as the reason why the product is being returned. 
As per the survey done by UPS in the year 2018, only sixty-five percent of online buyers find the procedure of returning a product hassle-free. To make the number to 100, you need experts who can improve the eCommerce customer journey.

10. Analyze the eCommerce customer journey 
There is always a measure of yourself. Despite trying harder and better to provide a better eCommerce customer experience, you must measure the customer's satisfaction level. It will help you to improve more. Following the subsequent practices will help you to track customer engagement:

Create customer satisfaction surveys. 
Keep tracking the positive and negative feedback. 
Use NPS – Net Promoter Score to check how likely your buyers are to refer you to others. 
Another simple way to measure yourself is tracking reviews on customer support services. 
Conclusion 
The foundation of your eCommerce business is in the relationship between your customers and you. Perhaps, that is why eCommerce customer experience holds so much importance. We hope the challenges will be resolved that you faced while improving the eCommerce customer experience. And, you learned how outsourcing eCommerce marketplace management can help you make the business more customer-friendly. Thus, execute the tips discussed now and approach an expert.

Welcome to the SunTecIndia.net Blog! This platform is dedicated to the new age, quality-driven eCommerce ecosystem, where we leave no stone unturned to collate the best and latest insights about end-to-end eStore creation, management, SEO, and marketing domains.