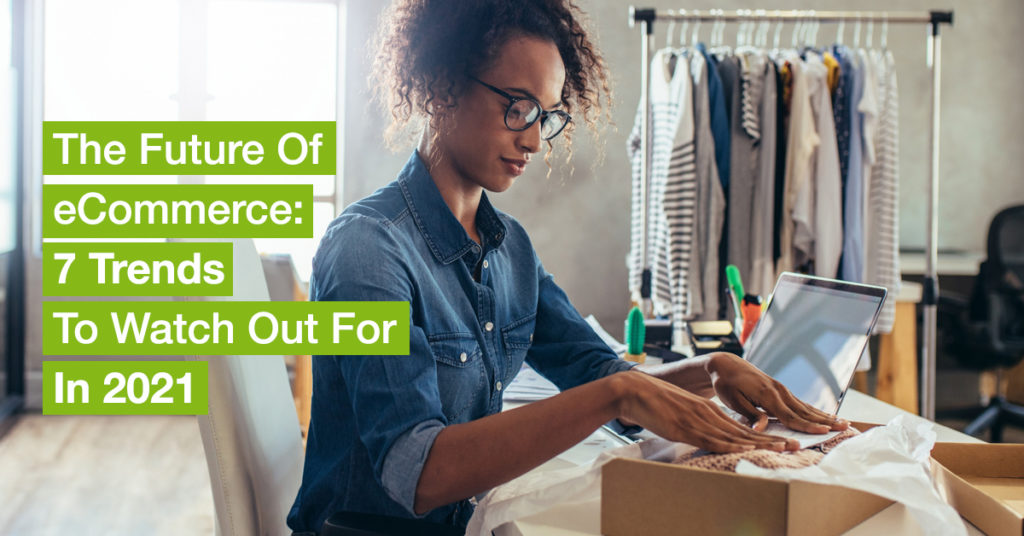 It goes without saying but eCommerce is evolving rapidly – at a speed faster than Amazon's one-day delivery. People usually find themselves ordering their favorite pair of jeans or furniture from the comfort of their homes, offices and even vehicles. The future of eCommerce is already here, and the scope is growing with each passing day.
In the past few years, the eCommerce industry has made a remarkable worldwide presence. In fact, retail eCommerce sales amounted to (US$) 3.53 trillion worldwide in 2019 which is projected to reach (US$) 4.92 trillion in 2021.
Well, there's never been a better time to create the perfect online name for you. The stats clearly depict the enticing growth of the eCommerce industry. This, in turn, is luring sellers into setting up their e-stores. Thus, eCommerce web design and development companies are in full swing around the world.
When it comes to creating an online store, you need to know the latest trends. Since 2021 is around the corner, eCommerce trends that will rule this year have started to roll out. Getting acquainted with these trends will not only help your brand gain exposure but help you in establishing a thriving and self-sustaining business.
Significance Of eCommerce For Businesses
With the advent of the internet in almost every part of the world, online activities have surged to new heights. Online purchase has considerably risen in the past years, thus encouraging numerous businesses to go online. Online shopping has become the new normal with people buying almost anything and everything from the comfort of their homes, thanks to the pandemic!
Indubitably, eCommerce has become a great source of income for businesses. However, several factors make up a good store and the latest market trends are no different. By incorporating them, you are on your way to brand value, satisfied customers and off course sky-rocketing revenue.
So, let's take a plunge into these trends and make the most of 2021.
eCommerce Trends 2021
Voice Commerce Search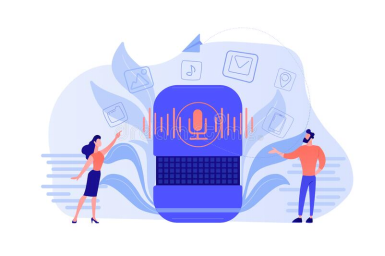 People are increasingly relying on voice assistant devices like the Amazon Echo with Alexa or Google Home with Google Assistant to do everything from waking them to helping them buy online. According to a study, 75% of U.S. households will have smart speakers by 2025. Also, voice commerce sales are anticipated to reach $40 billion by 2022.
If we consider the stats, one thing that's clear is: voice search will continue to grow in 2021. Further, both Google and Amazon are actively investing in the development of voice assistants which tells that this trend is here to stay. The way people search for a product will continue to change. Thus, optimizing your website for voice search and adopting customer order management system in 2021 is crucial for opening up new opportunities, expanding your customer market and modernizing your website.
AR/VR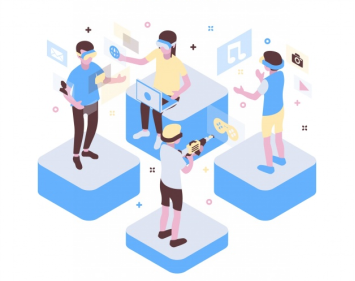 Today, most of the people around the world are acquainted with AR and VR. The evolution of both these technologies has revolutionized many industries, and eCommerce is no different. One of the major challenges that people face with shopping online is the inability to see how the product will actually look or fit. Well, AR and VR are here to overcome this.
With AR, shoppers can visualize products in the real world that helps them in understanding whether the product meets their demands. On the other hand, VR connects the real world to the virtual world by providing an in-store experience to shoppers. Both these technologies provide the shoppers detail-to-attention and help them in making the right decisions.
Thus, it wouldn't be wrong to say that, among other eCommerce trends in 2021, Augmented Reality and Virtual Reality will top the list.
Social Commerce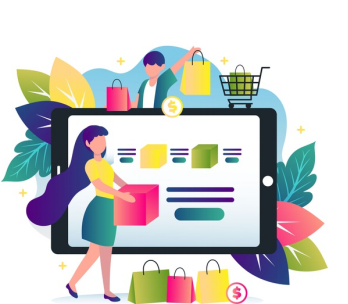 This is another key eCommerce trend that any business longing for long-term success can afford to miss. Nowadays, shoppers have integrated experience on social media platforms that offer them endless opportunities to grab the best deals. With the increasing intensity of online ads on social media platforms, people not only can find the latest products/services but one-tap links to buy the desired products as well.
Social commerce will emerge as one of the hottest market trends that will impact the eCommerce web development industry in 2021. It's time to leverage eCommerce website management services and take the first step towards social media integration.
Mobile Commerce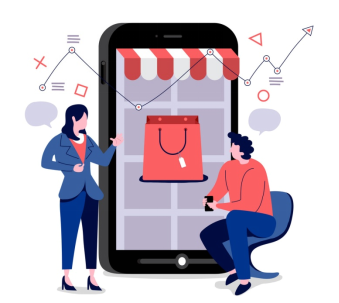 As consumers' belief in online shopping increases, they feel more comfortable in shopping with their mobile devices. Mobile devices are expected to make almost 73% of total eCommerce sales by the end of 2021. Further, 30% of online shoppers are likely to abandon their carts if they find out that the website isn't mobile-friendly. As an online seller, your focus should be on optimizing your site for mobile and improving the customer experience for mobile users. You can either
Create a PWA (discussed below),
Implement accelerated mobile pages (AMP)
Ensure a smooth checkout process 
Test your mobile site manually  
PWA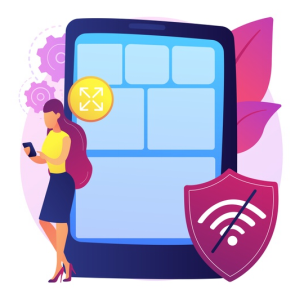 PWA or Progressive Web Apps have become very popular in the eCommerce industry lately. Online businesses are always in the search of ways to improve their sales and enhance customer experience. Well, a PWA does both.  
PWA technology ensures the appearance of your website matches that of a native application on the device being used. For this, businesses focus on image quality and consider professional eCommerce product photo editing services. In other words, your website will look and feel like an app. Instead of developing and launching high-cost native mobile apps, businesses can take advantage of PWAs to provide a better, streamlined mobile experience.
Dynamic Pricing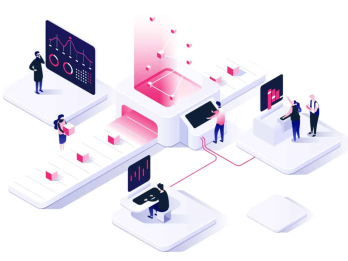 When it comes to selling online, pricing is one of the key factors that persuade customers to purchase. Your high-quality products/services might be a total waste if they aren't priced rightly. By "right", we mean the amount at which you have the best chance of selling your product(s) while making the maximum possible profits.
This brings to the picture dynamic pricing. It helps sellers in determining the best price for the product they are selling. This software provides real-time insights to the sellers into the competitors' prices, market demand and shows updated data on the recommended price they should set. Implementing dynamic pricing in 2021 will help companies in staying competitive, saving time, attracting more customers and finally increasing revenue.
Personalized Content and Experience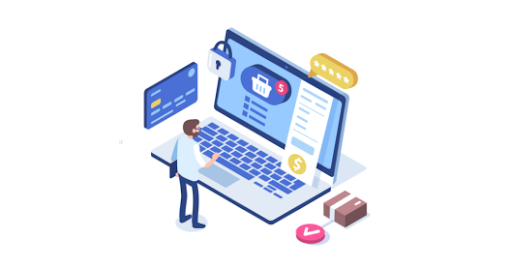 Customer personalization is the powerhouse of the eCommerce development industry. Several merchants do not realize the fact that businesses who personalize their products/services to favor consumers' likes are more likely to gain profits and more frequent buyers. Consumers appreciate stores that offer a personalized experience that caters to their needs, interests and demands. 2021 will witness a similar situation wherein businesses must leverage technology to give consumers a more naturalized and in-depth experience to shoppers. Features like an individualized profile, rewards, emails, and recommendations based on previous purchases are a few ways to increase shopper conversion rates by accommodating their preferred styles. Also for building trust and confidence of customers and a smooth shopping experience 24 Hrs Online customer support service has become an essential part of eCommerce business now.
Which Trend To Choose For Your Business?
2020 turned out to be quite challenging for businesses worldwide. However, those who decided not to lament about the situation and instead find opportunities stood up and shone.
To be ready for the upcoming year 2021, you must be well-acquainted with the eCommerce trends 2021 that will impact the eCommerce industry. Choose a trend that's tailored for your business and ensure you integrate it well. You could also take assistance from experts who provide exceptional eCommerce website development services for the best results.

Welcome to the SunTecIndia.net Blog! This platform is dedicated to the new age, quality-driven eCommerce ecosystem, where we leave no stone unturned to collate the best and latest insights about end-to-end eStore creation, management, SEO, and marketing domains.